THE JOURNEY INTO WELLBEING HONORED BY AMERICAN ADVERTISING FEDERATION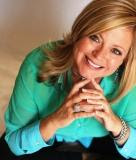 First, let me say that you are receiving this email because in some fashion you have been or are part of the Journey into Wellbeing.  If you do not wish to receive updates from us, please drop us an email and we will be happy remove you from the list.  Our goal is to make others happier, not annoy them 🙂    info@WellWorldInc.com

Message from Debra K
Co-founder of imassage, Inc & Host of the Journey into Wellbeing
In late 2012, I was sitting in a Starbucks chatting with an older gentleman about a television show I was about to produce called the Journey into Wellbeing. A stranger sitting at a neighboring table interjected and shared that there was a school of midwifery for which he was familiar that would make a great feature on the show.
After contacting the school, I quickly fell in love with their story and in particular the heroic spirit of their founder, Mary Breckinridge. Frontier Nursing Universitybecame the last segment within the pilot episode and, to this day, remains my favorite story.
After our work together, we forged a business relationship with Frontier. They hired our company, Well World Productions, to lead many of the initiatives that would support the celebration for their 75th year in business. Jason Parmer led the creative effort to design logos, ads and other communication pieces; Debra Locker utilized her public relations expertise to garner high-level media attention with the intention to attract new followers, attendees and students to join in the celebration. In my role, I offered strategic guidance, wrote and placed articles and hosted and produced videos. We knew there was a powerful and important story to share and filled with purpose, we were driven to do our part.
I am so pleased to announce that, as a result of our work, Frontier Nursing University and the Well World Production team has won 5 awards from the American Advertising Federation. These awards recognize the creative spirit of excellence in the art of advertising. Please take a moment and view our award winning efforts.
Me, Brittney Edwards,
Dr. Susan Stone and Dr. Julie Marfell
We are always on the lookout for the next great story to share…In fact, read below to see what has captivated our creative interest next. 
Well World Team:  Debra Locker and Jason Parmer
The next story is unfolding….
Perched atop a mountain and nestled amongst the pines there awaits a quiet place that is a touch closer to the sun. They say, there are places on Earth that are sacred. And that when you happen across a place such as this, you get a feeling there is something "bigger" going on, or that great souls have walked the path your feet now stand upon.

We have found such a place. A sanctuary created by a man who holds a vision to establish more peace in the World and bring all people together to form a united front of love. It doesn't matter who you are.  Whether you are a teacher looking for a space to share your message, a spiritual explorer, a meditation beginner or an advanced yogi, you are welcome here.  With open hearts and smiling faces, they wait for you.

Shhhhh, listen….. the mountains are calling  Learn More
Well World Productions
DebraK@WellWorldInc.com